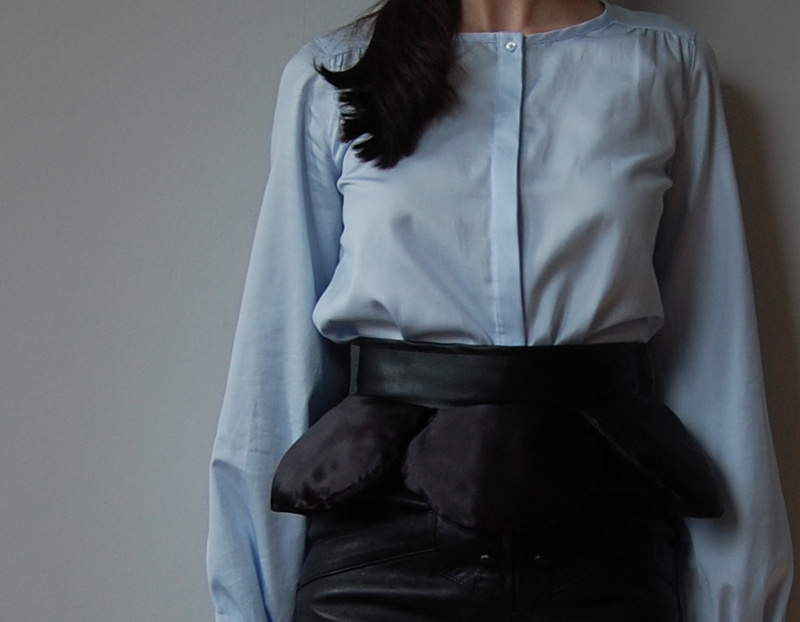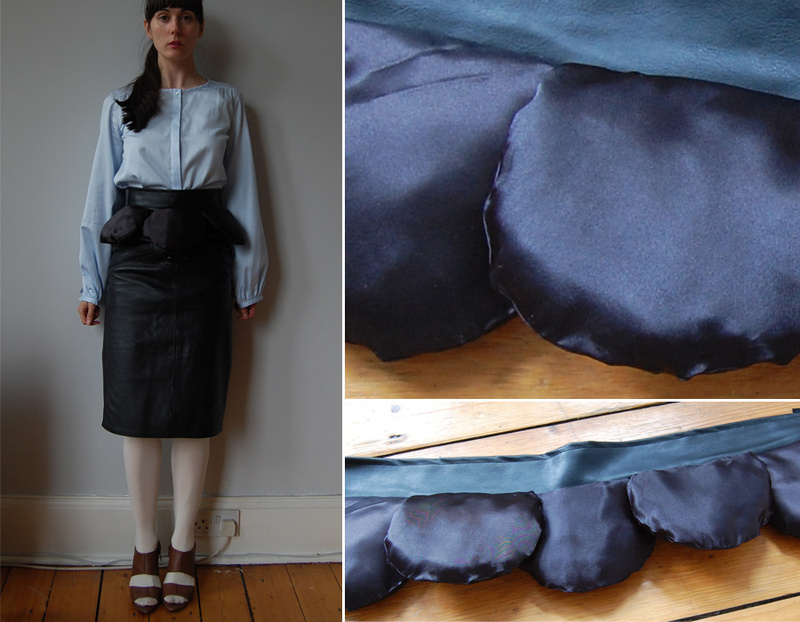 Queen Michelle from
Kindom Of Syle
blog created this wonderful and very
stylish peplum
to complete her wardrobe. What is a peblum, you may ask? According to Encyclopedia.com "peplum is a a short flared, gathered, or pleated strip of fabric attached at the waist of a woman's jacket, dress, or blouse to create a hanging frill or flounce".
Prada had some lightly padded versions in their
Fall 2008 collection
. Sounds intresting, looks stylish and is easy to make for yourself! I have a stack of shoulder pads in my craft supplies closet (cut out from secondhand 80´s clothes) that would work great in this project. I´d cover the pads up with lace, trim the edges and sew together onto a elastic waistband. Or you could use some of those fabric scaps left over from your latest dress/skirt sewing project. I know you have them! :) Quick trashion and an instant facelift for any pencil skirt or straight cuctail dress you have in your closet.
Peplums at Prada
Fall 2008 collection
:
I have learned so many new fashion related words (in English) since I started this blog. I´ve studied fashion terminology in Finnish and felt really frustrated in the beginning of my writing when I could not express myself correctly. But as I have browsed through hundreds of fashion blog posts, I have picked a few words on the way. I´m still a looong way from being an A student so I thought getting some proper fashion dictionaries might help. I found two from Amazon:
Fairchild Dictionary of Fashion
and
The Thames and Hudson Dictionary of Fashion and Fashion Designers (World of Art)
.